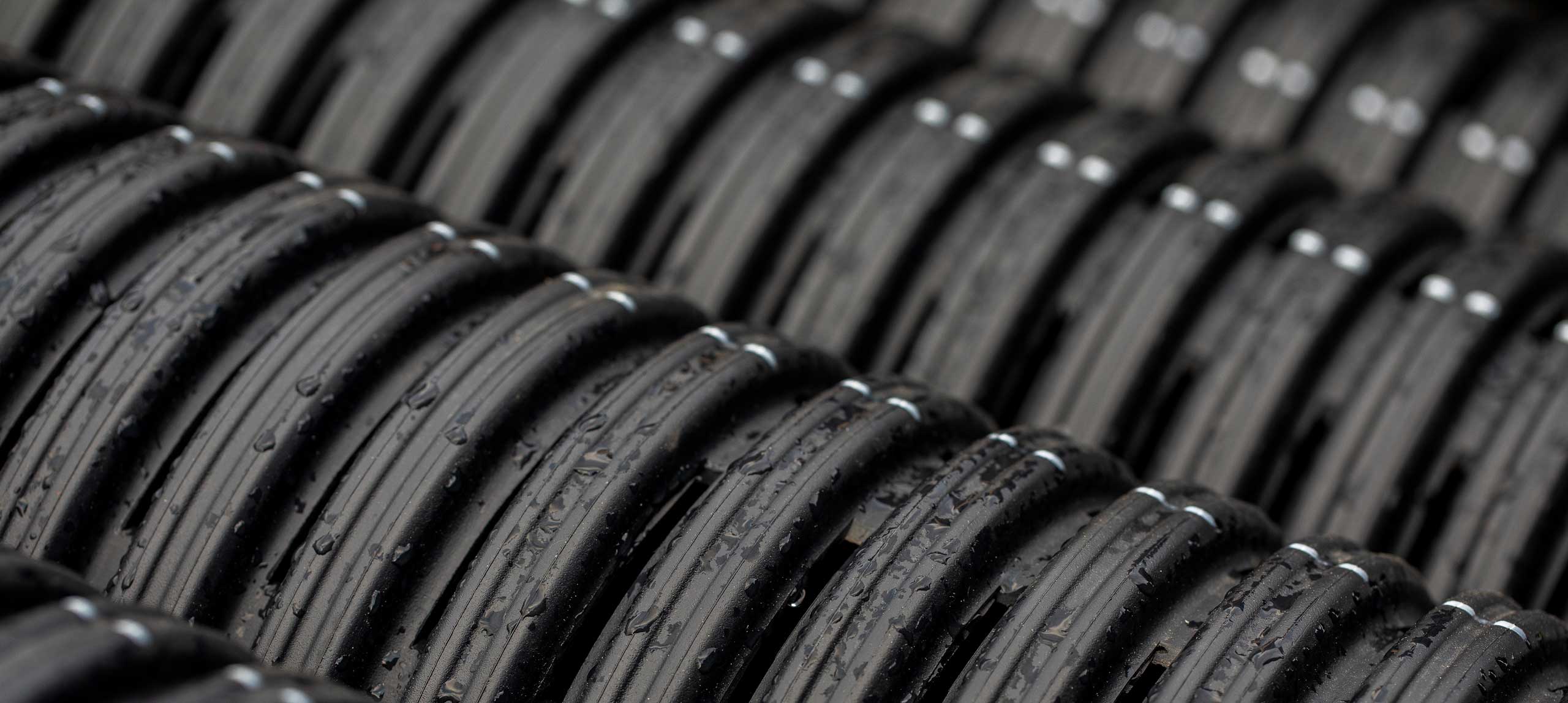 PRODAJNI PROGRAM
PE-HD drainage pipes STIDREN
The STIDREN piping system is the ideal solution for draining large amounts of excess water from large areas. It is used to collect, channel and transport excess water of various origins, from rainwater and groundwater, to water that crosses the banks of the riverbed in emergencies.
STIDREN pipes are especially suitable for drainage of motorway surfaces as well as other road traffic facilities, such as tunnels, embankments and more demanding roundabouts, as well as conventional intersections, due to their exceptional resistance to static and dynamic loads and the smooth inner surface, which allows large flows. They are also successfully used to drain excess water from the area of ​​railways, airport runways, as well as larger residential buildings, sports and children's playgrounds, golf courses and walking areas. STIDREN pipes are valued wherever it is necessary for drainage, during the construction phase and later during the use of facilities, to meet the highest requirements of quality, reliability and economy.
STIDREN pipes are two-layer, with an outer ribbed and an inner smooth wall, made of high-density polyethylene (PE-HD). They are the result of many years of development and fully meet the requirements for drainage and sewerage systems, while enabling low installation costs, high material savings and extremely little burden on the natural environment. The penetration of water into the inside of the pipe is enabled by transverse notches for water entry, which are placed in the groove between the two ribs, so that with minimal possibility of clogging the openings, water capture is optimal.