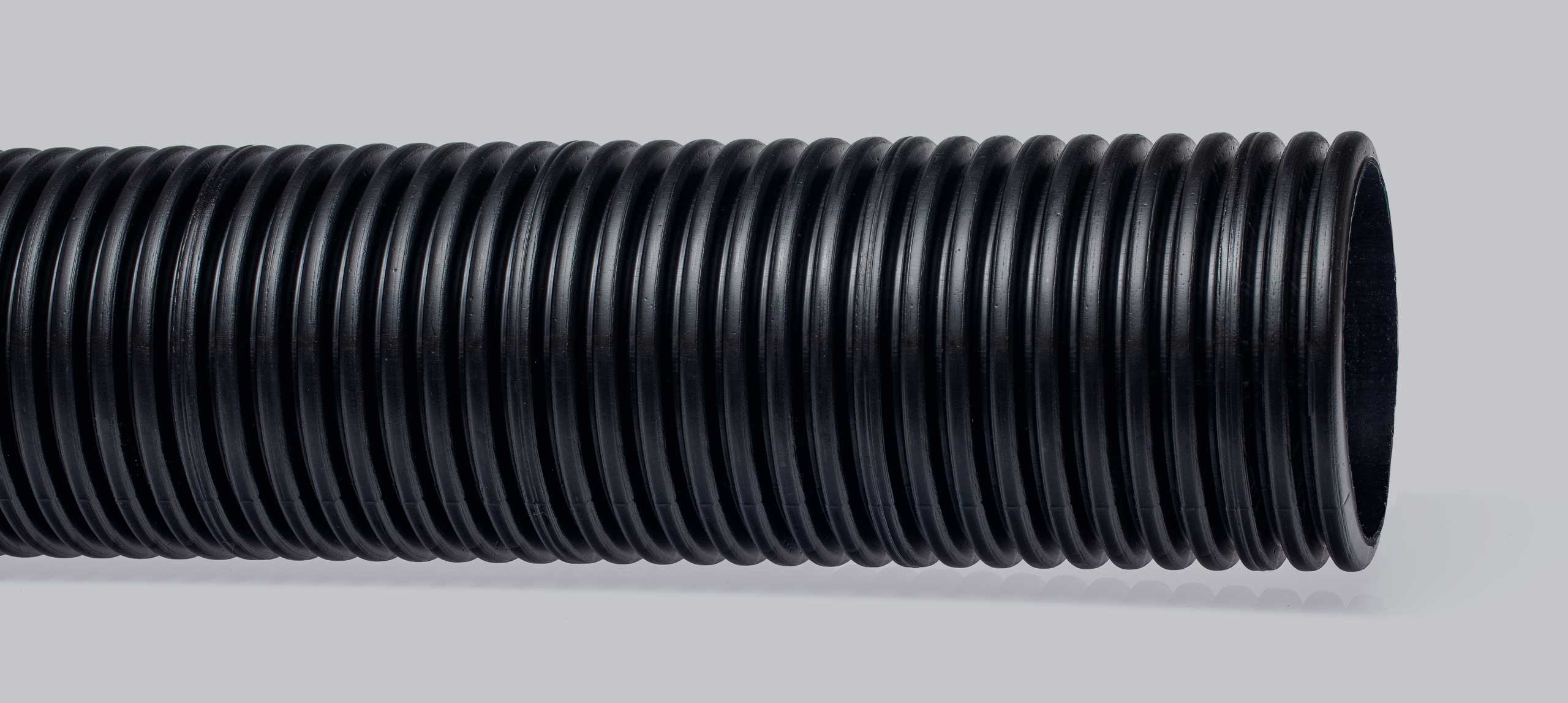 Pipes with a structured wall made of PE-HD surely belong to the future, as they boast a number of excellent properties,
extremely low weight, which allows easier transport and easier installation
excellent chemical resistance to aggressive media and surrounding soil (shown in the chemical resistance table),
undoubted corrosion resistance,
excellent physical properties and therefore increased safety, durability and reduced maintenance costs,
quick and easy installation of pipe systems,
the practically unlimited temperature range at which pipelines can be laid and serviced (from -40 ° C up to + 80 ° C),
the smooth inner surface that reduces friction against the wall and provides excellent hydraulic properties,
excellent abrasion resistance, which ensures a long service life (comparison of wear shown in the pipe wear diagram)
easy achievement of complete pipeline tightness, which is essential for environmental friendliness in times of serious environmental protection, as the pipes save more than 30% material and energy compared to conventional full-wall pipes while allowing very simple recycling processes.
PE-HD pipes for street sewerage:
two-layered: ribbed on the outside, smooth on the inside
double safety
The pipes are manufactured and tested in accordance with STS-06/046, which sets even higher quality requirements for the class and requires:
Regular control of input raw materials:
mass flow of melt
long-lasting hydrostatic strength
material density
 
Continuous inspection of pipes in the production process:
dimensional control (outer diameter, inner diameter, inner layer wall thickness, welded inner and outer layer wall thickness)
control the appearance of the pipe (surface appearance, color, inscription on the pipe)
impact resistance of pipes
peak stiffness of the pipe
Periodic testing:
dimensional stability of the pipe
pipe flexibility
pipe creep module
tightness of pipe joints and joint pieces.
Control and testing of both input materials and finished products is carried out continuously in our own testing laboratory. We also perform constant control and improvement of the production process, all with the aim of adapting the level of quality to the ever-increasing requirements of technical regulations and the wishes of users.
In parallel with the internal testing, we obtained approvals for STIKAN pipes from PE-HD for street sewerage from the competent institutions, as evidenced by the issued test reports.